TECHNOLOGY RESOURCE GUIDE
Powerful Curated Technology Tools that will Lead to Project Success
POWERED BY:
SLACK
Slack is your single workspace that connects you with the people and tools you work with everyday, no matter where you are or what you do.
MICROSOFT TEAMS
Microsoft Teams is a chat-based workspace in Office 365. It brings together people, conversations and content along with the tools that teams need so they can easily collaborate to achieve more.
CHANTY
Chanty is a simple AI-powered team chat with unlimited message history designed to make business teams more productive.
GROUP ME
GroupMe is a group mobile messaging service for finding, planning and purchasing group activities.
ROCKET.CHAT
Rocket.Chat is an enterprise and team collaboration social networking platform.
MATTERMOST
Today, competitive advantage is driven by software innovation. Enterprises need a collaboration platform to drive that innovation while maintaining security and control over their most sensitive data.
ZOOM
Zoom unifies cloud video conferencing, simple online meetings, and group messaging into one easy-to-use platform.
GOOGLE HANGOUTS
Video meetings for your business. Connect with your team from anywhere. With easy-to-join video calls, you can meet face to face without the added cost of travel.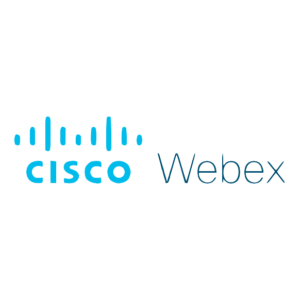 CISCO WEBEX
The new Cisco Webex Meetings builds on years of innovation with a brand new desktop app, new mobile experience, and a new line of integrated video devices, making it more powerful and intuitive than ever.
SHINDIG
Shindig offers turnkey solution for online video chat events.
GO TO MEETING
GoToMeeting provides a fast, easy and reliable professional online meeting solution that enables customers to meet face to face, share presentations and chat with colleagues, all with the click of a button.
WHEREBY
Whereby is a collaboration tool for professionals who want to host easy and reliable video meetings. All meetings are from your browser – no downloads, and no login for guests.
HUBSPOT
HubSpot is a leading growth platform. Since 2006, HubSpot has been on a mission to make the world more inbound. Today, over 68,800 total customers in more than 100 countries use HubSpot's award-winning software, services, and support to transform the way they attract, engage, and delight customers.
SCORO
Scoro is the most comprehensive business management software loved by agencies and consultancies around the world. It combines project management, CRM, billing, and reporting – all in one place.
SALESFORCE
Salesforce helps businesses of all sizes accelerate sales, automate tasks and make smarter decisions so you can grow your business faster.
PROJECT MANAGEMENT & COLLABORATION
WIMI
Wimi is the best all-in-one collaboration tool for businesses. This is not just words, Wimi includes into dedicated workspaces: file sharing & drive, task management, calendar sharing, instant messaging and video conferencing.
TRELLO
A visual collaboration tool that creates a shared perspective for your team on any project in a fun, flexible, and rewarding way.
REDBOOTH
Redbooth is an easy to use project management software available for teams to stay organized and get work done.
PROOFHUB
ProofHub is a web-based project management software that helps to manage, discuss and communicate work with team members and clients at a central place.
ASANA
Asana is software that helps teams coordinate and manage their work. It helps teams of all sizes work more efficiently by making sure everyone knows the team's plan, process, and responsibilities.
TIME DOCTOR
Time Doctor provides detailed analytics of where time is spent in the work day. See websites and applications visited when working and screenshots of the computer screen every few minutes while they work.
DROPBOX
Dropbox is a cloud based file storage and collaboration platform designed for the modern workspace to reduce busywork, so you can focus on the things that matter.
BOX
Box is a Modern Content Management Platform for companies of all sizes and industries. The difference that Box brings is that it offers the security and controls admins need with the sharing and collaboration capabilities end users want.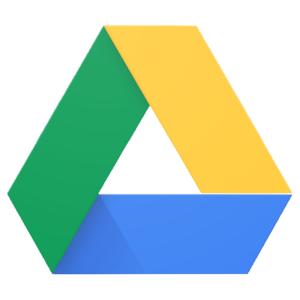 GOOGLE DRIVE
Store, sync, and share files easily. Safely store all of your company's data in one place. Access files easily from desktop and mobile devices and control how teams share them.
OUTLOOK
Work efficiently with email, calendar, contacts, tasks, and more—together in one place. Office integration lets you share attachments right from OneDrive, access contacts, and view LinkedIn profiles.
GMAIL
Get custom email (@yourcompany.com) and more. 30GB of inbox storage Compatible with Microsoft Outlook and other email clients Ad-free, 24/7 support and more
AMAZON WORKMAIL
Amazon WorkMail is a secure, managed business email and calendar service with support for existing desktop and mobile email clients it gives users the ability to seamlessly access email, contacts, and calendars using Microsoft Outlook, web browser, or native iOS and Android email applications.
MAILCHIMP
Mailchimp's all-in-one Marketing Platform helps small businesses market smarter so you can grow faster. As the backbone for your customer relationships, they provide AI-powered, user-friendly tools anyone can use to be successful.
ACTIVECAMPAIGN
ActiveCampaign's category-defining Customer Experience Automation Platform helps 100,000+ businesses in 170 countries meaningfully engage with their customers.
MOOSEND
With Moosend you can easily manage multiple email campaigns and mailing lists, as well as design and send striking, responsive newsletters created on the built-in campaign editor.
TEAMUP
Teamup simplifies how groups share plans, schedule events, and communicate statuses. Color-code calendars for teams, jobs, projects, and bookable resources.
GOOGLE CALENDAR
Integrated online calendars designed for teams
CALENDLY
Calendly, a powerful yet simple automated scheduling tool, takes the work out of connecting with others so you can accomplish more…
ADOBE INDESIGN
Adobe InDesign is a versatile desktop publishing application that gives you pixel- perfect control over design and typography.
CANVA
Canva empowers users to create social media graphics, presentations, posters and other visual content.
PIXLR
Free Online Photo Editor (pixlr.com) Experience next-level, intuitive photo editing from your browser for Free. No installation needed.
WORDPRESS
WordPress.org is web software you can use to create a beautiful website or blog. They like to say that WordPress is both free and priceless at the same time.
SQUARESPACE
Squarespace makes beautiful products to help people with creative ideas succeed.
WIX
Wix.com is a web development platform enabling anyone to build a stunning online presence using simple cloud-based creation and management tools.
WEEBLY
Your idea needs a great website
SITEY
Sitey is a drag and drop, site builder tool.
BOLDGRID
BoldGrid is the easiest way to build and manage WordPress websites AND it's the most affordable.
SURVEY MONKEY
Trusted by 98% of the Fortune 500 and used in over 350,000 organizations, SurveyMonkey's People Powered Data platform gives millions of people around the world a way to turn feedback into action that drives growth and innovation.
SURVEY PLANET
SurveyPlanet offers a tremendous set of free tools for designing your survey, sharing your survey online, and reviewing your survey's results.
TYPEFORM
The future of online forms is here. Power your brand's interactions with beautifully designed, professional-looking online forms that people just love.
GOOGLE FORMS
Google Forms help you to create a new survey on your own or with others at the same time.
QUALTRICS XM
More than 10,000 of the world's best brands rely on Qualtrics to power their most critical business decisions. Qualtrics CoreXM is an enterprise-grade online survey.
SURVEY GIZMO
SurveyGizmo puts feedback in the hands of the people who can take action, through the systems they use every day. We make feedback operational.
ZOHO ANALYTICS
Zoho Analytics (formerly, Zoho Reports) is a self-service business intelligence and analytics platform that helps you easily analyze your business data, and create insightful reports and dashboards for informed decision making.
POWER BI
Power BI Desktop puts visual analytics at your fingertips. With this powerful authoring tool, you can create interactive data visualizations and reports. Connect, mash up, model, and visualize your data.
TABLEAU
Tableau Desktop allows people to make data-driven decisions with confidence, by helping them answer questions more quickly, solve harder problems more easily, and uncover new insights more frequently.